I guess you all have noticed I changed how you can get into my blog to read. YES! I changed the content part. Too bad, so sad, I know. But I don't want some bitch coming in and saying I need to be censored. If you don't like it, sorry. I'm just playing by the rules.
Yesterday it was totally gloomy as hell. Last night it rained and today is the same as yesterday. I fucking love it when the weather is like this! Makes me want to curl up and relax with a good book and the puppies on the couch. Weather guy said it would clear up but stay cloudy most of the day. I think I could love living in Seattle. But this place is fine where I am. Why I never go all Emo on anybody's ass I'll never know.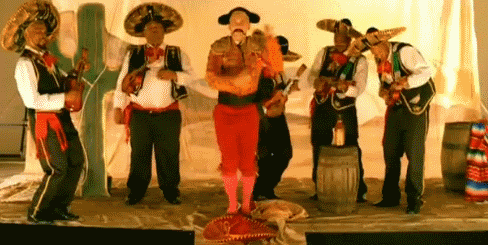 Last night I had a bit of a problem sleeping. We have these neighbors across the street of Mexican descent. They love their soccer and then they love to BBQ and drink in their front yard. One other thing they love and that is loud music. Now wait a minute... this is not the fucking BOOM BOOM BOOM shit from gangster rap. These guys play Mexican old time love songs. LOUD and they get all fuck faced drunk and sing even LOUDER.
Last night they were confined to the garage, playing pool and singing. This went on until almost about 2:30 this morning. I couldn't sleep with all the caterwalling going on so I decided to come into the living room and read some blogs and then read a book.
I was debating on calling the police on em. But someone beat me to the punch. They got quiet for a brief while and closed the door to the garage. Then I heard trucks and cars leaving. Then they came back ... with beer and more munchies. Yep, they made a food and beer run. Then the party continued in the back yard. It turned into a BBQ at 4:00 this morning.
It's now a bit after 10 this morning. I got a little sleep. I noticed the trucks and cars are still there this morning and there are no signs of life yet. I suppose they will fire up the grill again and start the singing about 9 tonight as usual.